From the Desk of Principal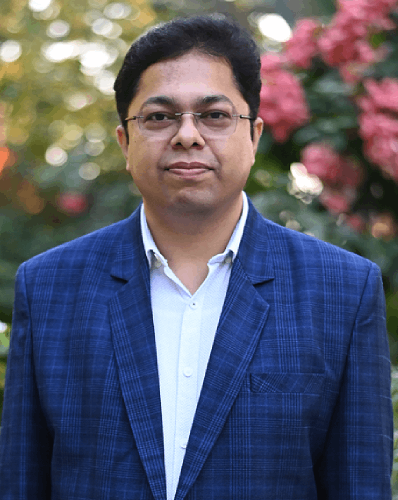 Greetings to all the students, faculty members, staff and stakeholders of our college. I feel honoured and privileged to be the principal of this esteemed institution that has a glorious legacy of imparting quality education and holistic development to the young minds of our nation.
Our college was established in 1962 with a vision to provide an institute of academic excellence with total commitment to quality education in Commerce, management and related fields, with a holistic concern for better life, environment and society. Since then, we have been striving to achieve excellence in academics, co-curricular activities, sports, research and innovation. We have a team of dedicated and qualified teachers who are committed to nurture the talents and potentials of our students. We have a state-of-the-art infrastructure that facilitates a conducive learning environment. We have a vibrant and diverse student community that reflects the rich cultural heritage of our country.
Our college aims to prepare our students for the challenges and opportunities of the 21st century. We equip them with the skills and competencies that are essential for their personal and professional growth. We instill in them the values of respect, integrity, responsibility and social service. We encourage them to pursue their passions and interests and explore their creativity and innovation.
I congratulate all the students who have successfully completed their courses and wish them all the best for their future endeavours. I welcome all the new students who have joined our college and hope that they will have a fruitful and memorable journey with us. I urge all the students to make the best use of the facilities and opportunities available at our college and contribute to its progress and reputation.
I also express my gratitude to all the faculty members, staff, parents, alumni and well-wishers who have been supporting our college in various ways. I solicit their continued cooperation and collaboration in achieving our goals and objectives.
I look forward to working with you all in making our college a centre of excellence and a source of pride for all.
Thank you and Namaskar
Dr. Ranjan Sarkar, M.A. (Gold Medalist), B.Ed., M.Ed., N.E.T., Ph.D.
Principal
Siliguri College of Commerce
Siliguri